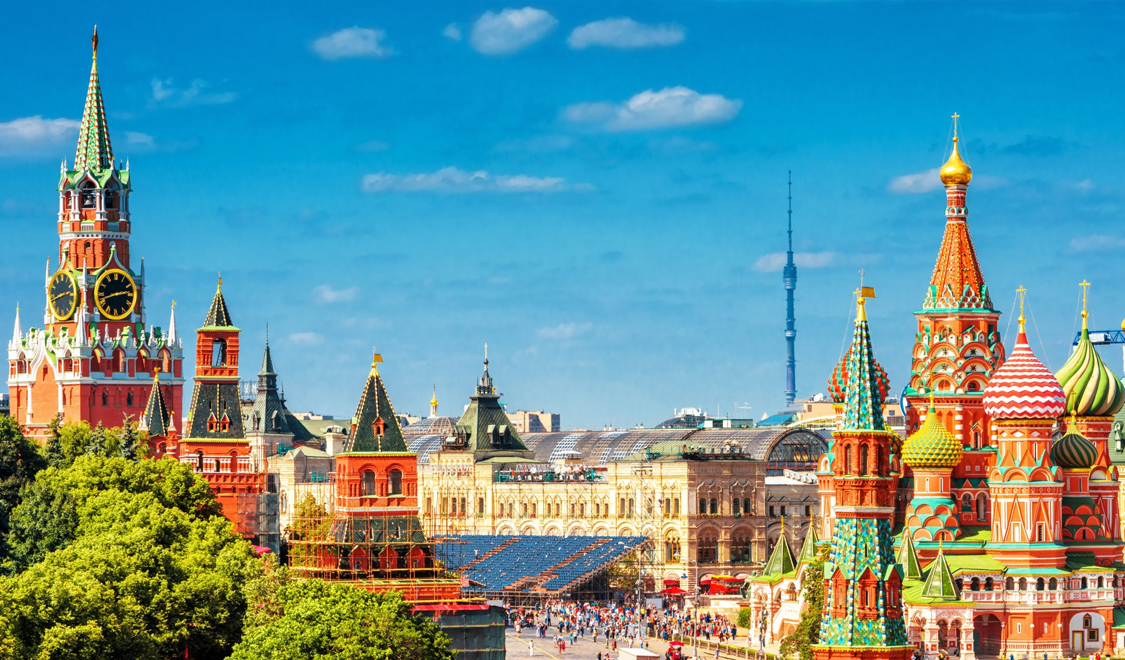 Study In Russia
One of the world's fastest growing economies, Russia is keen to attract more international students. The Ministry of Education and Science is investing in the higher education system, and increasing support for students. Russia is quickly becoming a desirable destination for students from around the world.
Cost of Studying and Living in Russia
Russia uses the Russian Ruble (RUB) as its currency.

The tuition fees you pay will depend on where you choose to study and at what level. As well as this, many international students are eligible for scholarships that cover their tuition fees, accommodation and health insurance. If you are not eligible for a scholarship, you should expect to pay between $3,500/€3,000 and $8,000/€7,000 per year. Your institution will be able to provide guidance about scholarships if required. Students are able to get part-time work during their studies in Russia. In order to get a job, you will need to apply for a work permit.

Your living costs will also depend on where you choose to live, with bigger cities costing more than smaller cities and towns. On average, you should budget for between $3,000/€2,500 and $5,000/€4,500 per year. Another cost that students need to consider is health insurance. It is recommended that you have a valid health insurance policy for the duration of your stay in Russia. If you already have insurance in your home country, you should ensure that it will be valid in Russia, as medical care can be expensive.
Russian Student Visas
If you wish to study in Russia, you will need a student visa. This is a process that is normally done by your institution. Once you have officially been offered a place, the international department will complete the application for you. Within seven days of your arrival in Russia, you will need to register the visa. The visa is only valid for three months when you initially obtain it, so you will need to extend it once you are in the country. When you extend it, you will likely also be asked to take a medical examination and HIV test.
Languages
Russia has one national language, which is Russian. There are however, 35 different official languages recognised throughout the country.

Higher education in Russia is usually still taught in Russian. However, as there are more international students opting for Russia, there is an increasing amount of courses offered in English. Whilst there are a few at undergraduate level, it is more common to find these at postgraduate level. If you do wish to study a programme in Russian, it may be required that you also take a Russian language course alongside. If you study in a non-native language (Russian or English), you may be required to provide evidence of your proficiency. If you do not meet the required standards, you may be able to take a language course to help you improve.

Even if you are able to study in English, you should make an effort to learn as much Russian as you can. This will make your everyday life easier. Communicating with locals and other students is the perfect way to practice. Having an extra language is a skill that looks great on your CV/resume!